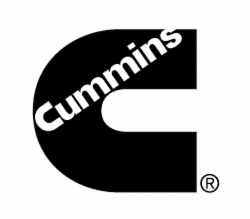 Cummins engines provide ideal power solutions for quarrying and construction machinery.
Performance Series Engines
From 75 to 675hp (55 to 503kW) they are available in displacements from 3.8 to 15 litres. Easy to install and cost effective to run they deliver high power density in simpler and lighter configurations which allow manufacturers to increase machine capability or potentially save cost through engine downsizing. Operators benefit from high reliability, high fuel efficiency and service intervals up to 1000 hours. Also available as power units, they can be supplied with cooling system, exhaust aftertreatment, air cleaner and mounting feet in a ready-made package to reduce engineering costs. This makes them ideal for crushing, screening, pumping and compressor use. Additionally, the B6.7 and L9 engines have optional single and dual rear-engine power take-offs, driving up to 560Nm of additional pumping capability. The compact, cost-effective solution is integrated into flywheel housing and removes the need for additional systems.
High Horsepower engines
Cummins high horsepower engines with power from 760 – 1200 hp (567 - 895 kW) are ideal for larger quarrying machines and dump trucks. They are capable of powering truck with a capacity of up to 100 tonnes and deliver with high performance, excellent fuel efficiency and strong durability.
Connected Solutions
PrevenTech® is a digital monitoring and reporting solution for Cummins high-horsepower engines that provides advanced detection of potential equipment health issues. Continuous equipment analysis helps mitigate performance impacts and improve productivity by streamlining maintenance and service planning, resulting in increased uptime and reliability for your Cummins-powered equipment.
Guidanz™ is a suite of genuine service products, features and capabilities that maximize efficiency by streamlining processes associated with any service event. Access the best features of the Guidanz suite from your smartphone or tablet through the Guidanz App. When paired with Cummins INLINE™ mini or INLINE 7 Vehicle Datalink Adapter, Guidanz displays Cummins fault codes and other key engine information.
Replacement Engines
Want to keep your current equipment for longer? Why not consider a replacement engine?
Cummins replacement service consists of removing the existing engine from inside the equipment and replace it with the same Cummins engine.
Replacement engines offer a great opportunity for customers to replace existing or obsolete engines but keep their current equipment. Cummins experienced aftermarket and engineering teams can help you with complete and comprehensive replacement package that maximises the life cycle of your equipment.
The Future
As the construction and quarrying industries evolve into the future, how will the equipment be managed and powered? Click on the link below to explore the Smart Worksite of the Future and find out how Cummins is looking to forward and developing innovations that will impact efficiency and productivity.
http://cummins-fed-static.northcentralus.cloudapp.azure.com/app.html
Address
40 - 44 Rutherford Drive
Park Farm Indsutrial Estate
Wellingborough
NN8 6AN
United Kingdom