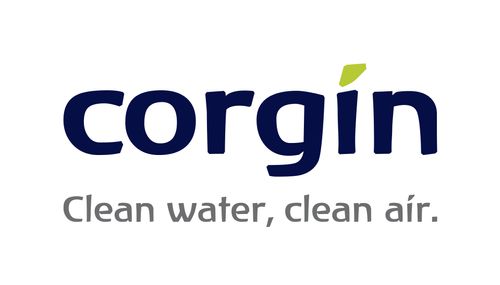 Corgin's focus is on providing solutions that help you ensure airborne dust and odour emissions are safe and compliant.
We cover the whole of the UK and further afield, and are well-established in the construction and waste industries. We provide a diverse range of dust suppression and odour control solutions to the construction and pre-construction sectors (the latter including quarries, mines, construction materials, demolition and land remediation). We also work widely with the waste and recycling, energy, wastewater treatment and many other industrial sectors.
As a family-owned company established in 2001, our experience in environmental compliance solutions dates back to the early 1990s.
Our mission is: Making it easier for those who care about clean water and clean air.
One customer recalled 'I was first introduced to Corgin at Hillhead show 2014; I was very impressed with the set up and the welcome that was given to me.' He continued, 'it was very quick and easy to set up an account with Corgin', 'the [dust suppression] unit was very easy to use' and 'it made controlling the dust very easy'.
With Corgin you can outsource your dust suppression and odour control requirements with confidence. We have the technology, the systems, the service capability and the support team to keep these by-products of your operation under control, and out of your mind.
Our dust suppression product range includes both installed dust suppression systems and mobile dust suppression units which are available for purchase and Rapid Hire. Click on the links below to find out more about these products.
Address
Corgin
Tollgate Drive
Tollgate Industrial Estate
Stafford
ST16 3HS
United Kingdom