Bulldog Plant & Equipment Ltd
Stand: A18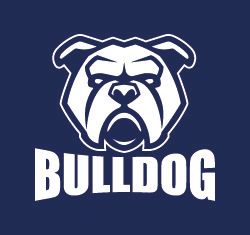 Welcome to Bulldog Plant & Equipment.
We're a British business delivering turnkey solutions for industrial plant and equipment installations in the Asphalt, Concrete, Aggregates, Construction, Nuclear and other sectors. We have earned a reputation for our collaborative, can-do attitude while handling complex engineering challenges in the safest and most cost-effective way.
Our Products and Services:
ASPHALT PLANTS AND EQUIPMENT
Turn-key Asphalt Plants - Conventional Batch, Batch Heater and Continuous type
Bespoke Asphalt Plant Design and Installation
Asphalt Plant Repairs and Upgrades
Asphalt Plant Maintenance Contracts
Asphalt Plant Relocation
CONCRETE PLANTS AND EQUIPMENT
Turn-key Concrete Plants – Mobile / Static / Compact
Bespoke Concrete Plant Design and Installation
Concrete Plant Repairs and Upgrades
Concrete Plant Maintenance Contracts
Concrete Plant Relocation
Concrete Recycling Systems
Concrete Heating / Cooling
Ready-Jet Robotic Hardened Concrete Removal Systems
AGGREGATE PROCESSING PLANTS AND EQUIPMENT
Turn-key Crushing & Screening Plants
Bespoke Crushing & Screening Plant Design and Installation
Wide range of Aggregate Processing and Washing Equipment
ENGINEERING SERVICES
The BULLDOG team are experienced, highly skilled professionals who can respond to all mechanical engineering needs in a safe, effective and efficient way. We can design, manufacture, install and commission engineering plants and manage associated projects to meet all client needs.
FABRICATION
BULLDOG Fabrications design and manufacture steel fabrications of any size from guarding to silos and steel frames for buildings. The fabrications arm of the business offers a professional drawing service that can design the solution our clients need and then within our workshops build a bespoke steel fabrication.
CIVILS
BULLDOG provide civil engineering and groundworks in both the industrial and housing sectors, with national coverage. Many of our projects are complex and challenging but we will always endeavour to get the job done to a high standard, on time and within budget.
NUCLEAR
BULLDOG have provided full turnkey engineering services and supplies to some of the UK's most prestigious Nuclear Commissioning and Decommissioning Projects including: Hinkley Point C and various projects at Dounreay and for Magnox.
SARCOS ROBOTICS
BULLDOG represents Sarcos Robotics, which is an industry leader in dexterous robotic systems. With over 25 years' experience and a track record of delivering state-of-the-art technology, Sarcos enables the world's industrial workforce. Sarcos robotic technology does not replace humans. Instead, it equips them with more strength, keeps them safer, and gets them to places they couldn't have previously dreamed of going.
Address
Hoblongs Industrial Estate
Chelmsford Road
Dunmow
Essex
CM6 1JA
United Kingdom