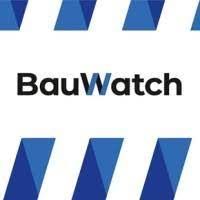 BauWatch UK - We switch on, so you can switch off…
We are Europe's leading provider of Rapid Deployment CCTV Towers. BauWatch offer a range of highly effective surveillance systems that aim to take over site security so our customers can focus on what's more important – working!
Our solutions aim to deter criminals from their original intent before they enter your site. BauWatch Towers incorporate HD cameras, loudspeakers and green LED flood lights that illuminate the site. In the event a break-in is attempted, our control centre is alerted in real time. We also offer a completely autonomous system if your site does not have access to power.
We will be offering all companies that visit Hillhead 2022 a risk free, complimentary two-week trial on our GreenLight CCTV Tower. Simply email info@bauwatch.co.uk quoting HILLHEAD2022 with your details and site locations, and someone will be in contact to make arrangements. T&Cs apply.
Visit our website for more information: www.bauwatch.co.uk.
Address
Unit 2 East Haddon Hill Farm
Northampton
NN6 8DS
United Kingdom