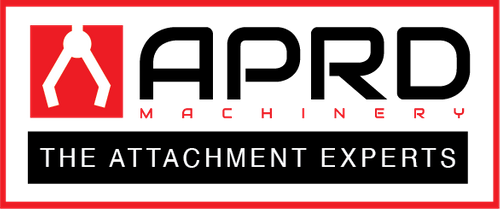 APRD Machinery provide quality machinery attachments to the UK and Irish market. We are reliable, experienced and committed to providing the best possible value to realise maximum profits for our customers. Our managing director, Gary O'Shaughnessy has over 20 years machinery and attachments experience in the construction, demolition and civil engineering industries.

APRD Machinery are the sole distributor of the exceptional Wolf Technik range of products in the Uk and Irish market. This includes a range of screening and mixing buckets for excavators and wheeled loaders. They also produce cabin protectors, ram guards and most recently hydraulic compactors for excavators.

We are also the sole distributor on the Island of Ireland for the world leading OilQuick quick coupler systems, for use on excavators, wheeled loaders, material handlers and forklifts. We also distribute Konverma demolition attachments in Ireland and the UK.
Address
Kilrush Airfield
Narraghmore
Co Kildare
Kildare
Kildare
R14 HE37
Ireland